The Transformers Bumblebee Aqua Pal™ is the ultimate best friend for all types of indoor and outdoor play – wet or dry!
Your Aqua Pal™ is easy to carry to swimming lessons as a pal during water familiarisation. Also great for travel or imaginative play in the bath.
Filled with buoyant beans and covered with fade resistant, hypoallergenic mesh skin they are the perfect toy for play time at the beach or the pool, or even under the sprinkler in the backyard.
With the quick drying feature of AquaDry® Technology, your Aqua Pals™ will be ready again for indoor play before you know it. When bath time comes, scrub up with your favourite Aqua Pal™ by your side but don't worry, you don't have to leave them there to dry overnight. Your Aqua Pal™ is also perfect for bedtime cuddles.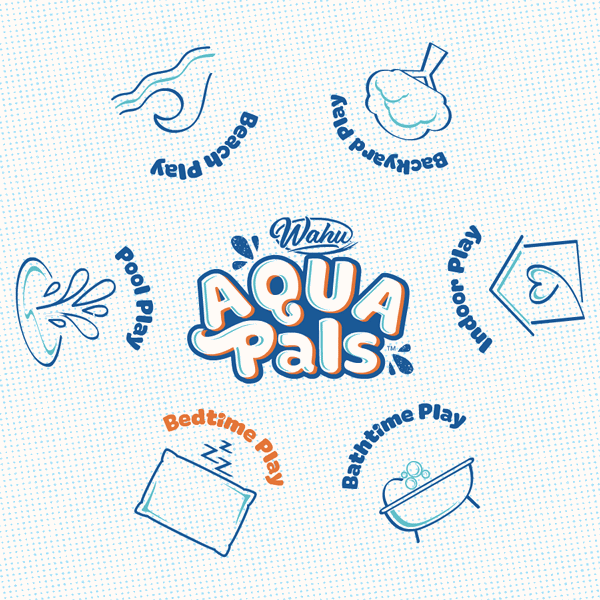 Wahu® Aqua Pals™ are an innovative aquatic plush that feature AquaDry® technology allowing for both wet and dry play. Take your new pal on adventures to the beach or the park, play in the pool and the bath or cuddle in bed. Available in 3 sizes with everybody's favourite characters to choose from there is sure to be an AquaPal™ that's perfect for you!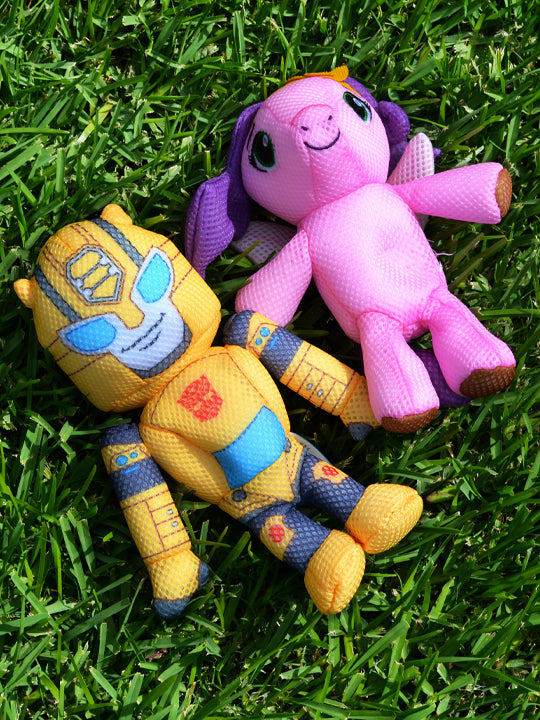 Inspiring imaginative role play, AquaPals™ are the ultimate best friend for play in the backyard or at the park. Made using fade resistant materials, your AquaPal™ will love to spend all summer with you playing at the pool. AquaPals™ also act as the perfect comfort toy during water familiarization.
How It Works...
The specially designed breathable mesh skin is hypoallergenic and helps the filling to dry quickly. This prevents the build up of mould and bacteria and allows for unlimited wet and dry play!
Easy to machine wash and dry at home, AquaPals™ are also Mum & Dad's best friend.
Wahu is partnering with some of the biggest brands to bring you your favourite characters to collect. And exciting news - there's even more characters to come!
What They're Saying
"AquaPals are fun! I can't wait to get all of them! It's fun doing races with them in the waves at the beach with my little brother. He has Ironman and I have Spider-Man. I can't wait to get the other ones too."

Jimmy Jones
"My kids love playing games using their imaginations – so much so that it can be hard to tear them away to have a bath or go to their swimming lessons, but that has all changed since they got their AquaPals! They can keep their game going no matter where they go!"

Stephanie Jackson
"There is seriously an AquaPal for everyone! So many favourite characters in all different sizes. Christmas shopping for my nieces and nephews just got really
easy!"

Josephine Paterson